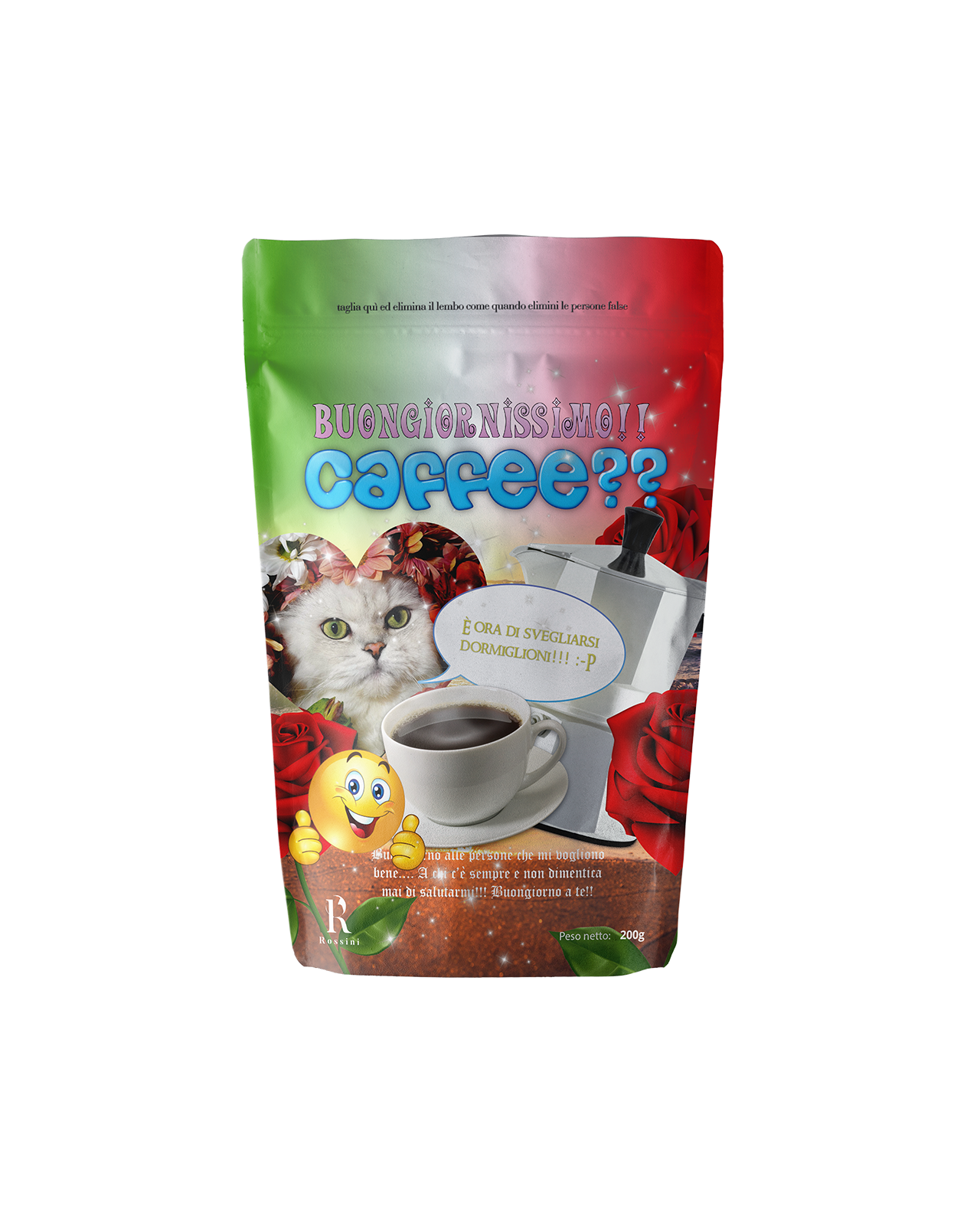 Translation missing: en.products.product.price.regular_price
€9,90
Translation missing: en.products.product.price.sale_price
€9,90
Translation missing: en.products.product.price.regular_price
Tax included.
Buongiornissimo caffèè? Our limited edition of 50 zip doypacks in 200g format. How many times have we received the classic good morning messages from our friends and family? The time has come to thank them! Shipping included.
Buongiornissimo caffèè? La nostra edizione limitata di 50 pacchetti doypack con zip formato 200g. Quante volte abbiamo ricevuto i classici messaggi di Buongiornissimo dai nostri amici e famigliari? È arrivato il momento di ringraziarli! Spedizione inclusa.
Miscela di caffè corposa con una leggera acidità, caratteristica delle migliori varietà di Arabica del Centro e Sud America e Robusta dell' Asia. Utilizzabile per caffettiera o macchina espresso. Miscela di caffè selezionata a mano, e tostatura artigianale. Macinato e confezionato nel formato doypack con zip da 200 grammi.
TOSTATURA

I caffè vengono tostati singolarmente per esaltare le caratteristiche organolettiche di ogni monorigine selezionata da noi.

SELEZIONE MANUALE

Tutti i caffè, una volta tostati e miscelati, vengono selezionati manualmente per esprimere la qualità che da sempre ricerchiamo in tutti i prodotti.